About Us Investment Management

Who We Are
Our Philosophy
Our philosophy is simple. We want to get to know you in order to help you make the best decisions possible.
As a firm, our focus is to understand your goals and develop a plan to reach them. We will meet with you to present an analysis and discuss our recommendations. Together, we implement the recommendations and monitor your progress. From here, we will plan regular meetings with you to assess the progress toward your goals and, when necessary, we will make adjustments to your financial plan.
Because there are many factors that may change in your situation or the environment, it's of the utmost importance to us to be proactive and knowledgeable in the financial industry. We are committed to staying up-to-date on relevant tax, estate and social security laws in order to provide you with the best financial advice for your particular situation.
Our Process
A strong planning process is the best way to create a more financially secure plan. It is crucial to create a financial plan that seeks to protect your needs now, and that plans for the future, in a tax efficient manner. It is our goal to assist you to build a solid financial structure that will stand the test of time and that will grow and build wealth for you and your family.
We have established a process to do this that is based on two key aspects of financial security: asset protection and wealth creation. A plan must help ensure financial security throughout your life, for you and for your loved ones. It must provide income replacement and asset protection in the event that the unthinkable were to happen: disability, critical illness or death. The plan must also aim to build the maximum it can via a solid, tax efficient wealth portfolio.
With these goals in mind, we will work together to assess your total financial planning needs. We will consider important milestones such as major purchases, marriage, children, education, dreams and retirement. This plan will entail regular review of ongoing financial management strategies.
This goal-based financial security planning approach is designed to help you:
Define customized short and long-term goals that ensure you choose only the right financial products and services
Identify roadblocks or gaps that might impact your financial planning strategy
Continually monitor your plan to ensure it meets your changing needs
Contact us today to find out more about our financial planning process and learn how a sound financial plan can help you achieve your goals.

---


About LPL Financial
LPL Financial is one of the nation's leading financial services companies and a publicly traded company under ticker symbol LPLA. The firm's mission is rooted in the belief that objective financial guidance is a fundamental need for everyone.
LPL does not offer proprietary investment products or engage in investment banking activities; this means advisors affiliated with LPL are not pressured or influenced by LPL to sell its products.
Thousands of financial advisors nationwide are able to rely on the firm's tools and resources to help them provide financial guidance and recommendations to help meet their clients' needs. For more information about LPL Financial, visit www.lpl.com.
Securities and advisory services are offered through LPL Financial (LPL), a registered investment advisor and broker-dealer (member FINRA/SIPC).
Insurance products are offered through LPL or its licensed affiliates. United Southern Bank and USB Investment Management
 

are not
registered as a broker-dealer or investment advisor. Registered representatives of LPL offer products and services using USB Investment Management and may also be employees of United Southern Bank. These products and services are being offered through LPL or its affiliates, which are separate entities from, and not affiliates of, United Southern Bank or USB Investment Management.
Securities and insurance offered through LPL or its affiliates are:
| Not Insured by FDIC or Any Other Government Agency | Not Bank Guaranteed | Not Bank Deposits or Obligations | May Lose Value |
| --- | --- | --- | --- |
The LPL Financial registered representatives associated with this website may discuss and/or transact business only with residents of the states in which they are properly registered or licensed. No offers may be made or accepted from any resident of any other state.

Contact Our Team!
USB Investment Management  team is ready to serve you in many different ways. Contact us today!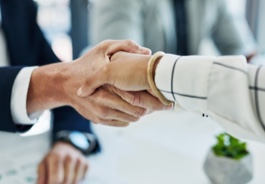 Our Investment Planning service is based on these simple facts: Market timing doesn't work! Creating and preserving wealth needs diversification!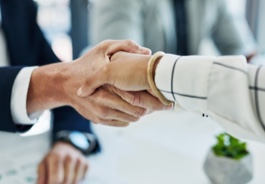 For our clients, retirement planning doesn't start at retirement. It starts much before! Our Retirement Planning service takes a long-term view of your financial wellbeing.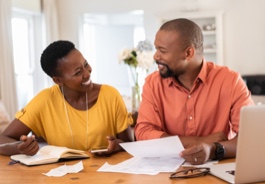 We have broad investment expertise in managing diversified portfolios and recommending direct investments, where appropriate.