Here's How to Get In Touch With Us!
Chat with a Customer Care Agent
(Chat is available Monday - Thursday 9 AM - 4:30 PM & Friday 9 AM - 5:30 PM)
Call our Customer Care Center at 352-669-2121(Opens in a new Window)
(Available Monday - Thursday 8 AM - 5 PM, Friday 8 AM - 6 PM)
United Southern Bank Routing # - 063105285

How can we help?
United Southern Bank is ready to serve you in many different ways. USB has state of the art technology with the power for you to bank anywhere, any time.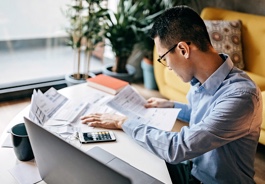 Explore our calculators to get an idea of what you can afford and what your payment would be before committing.