Frequently Asked Questions
---
What Is a Trust?
Basically, a trust is a method of arranging for the continuing care and management of your property and assets. In a trust, you name a person or institution to administer your assets. This person is called a trustee. The trustee holds title to assets named in the trust, such as stocks, bonds, or mutual funds, and manages the trust for the benefit of one or more beneficiaries. A beneficiary is any person, persons, or organization you name.
Who Needs a Trust?
Many people believe that trust accounts are only for the very rich. This is not the case! In fact, the majority of United Southern Bank's trust clients do not classify themselves as rich, and they do not have multi-million dollar estates. Most simply want to protect a retirement nest egg or ensure their children's financial future.
Why Name United Southern Bank to Manage Your Trust?
Service and stability! The relationship you form with your trustee is one of responsibility and mutual respect. The experienced professionals of the United Southern Trust Department are committed to your complete satisfaction. They explain everything in terms you can understand, and make sure your wishes get carried out.
In addition to possessing financial strength and professional investment capabilities, they know how to manage trust and investment details. When you establish a trustee, you also want the assurance that the trustee can be counted on for years to come…. to take care of your beneficiaries long into the future. United Southern Bank has been around for 65 years and is just the kind of trustee you can depend on well into the future.
Is Setting Up A Trust Difficult?
No. But first, we need to understand your financial concerns and goals. Then you will want to share your vision with an attorney, who actually prepares your trust agreement. As creator of the trust, you name a trustee, like United Southern Bank's Trust Department, to manage your trust. And you deliver to us the monies or investments that you want placed in trust. That is all there is to it. And, unless you create an irrevocable trust, you remain free to modify your instructions or cancel the trust at any time.
Are My Assets Safe?
Trust assets are held separate from bank deposits and cannot be reached by bank creditors. In addition, trust assets are protected by periodic audits and examinations, both internal and external.
Are Trust Services Expensive?
Not when you select United Southern as your trustee. We find many of our clients are pleasantly surprised to discover our annual fees are actually less than they were previously paying for investment advice or mutual fund services. Yet our trust department offers the one-on-one contact and responsiveness you do not always receive from other investment providers.
Do I Lose Control If I Set Up A Trust?
No. You do not give up control when you create a revocable living trust. You keep as much control as you want. After all, it is your trust! As creator of a trust, you retain the power to take your business elsewhere by changing trustees, withdrawing trust assets at any time, adding assets, amending the trust agreement, or cancelling the trust altogether. Modern, flexible, trusts allow you to keep control.
Does A Trust Help Me Avoid Probate?
When someone dies, his or her will must be probated… that is, proven valid. A living trust is a separate legal entity. Assets placed in a trust are not subject to probate when the creator of the trust dies.
Investment and insurance products are:
Not a Deposit

Not FDIC-Insured

Not insured by any federal government agency

Not guaranteed by the bank

May go down in value


Contact Our Team!
USB Investment Management  team is ready to serve you in many different ways. Contact us today!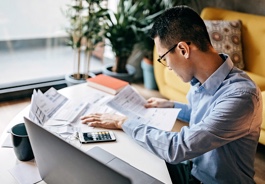 Explore our calculators to get an idea of what you can afford and what your payment would be before committing.