United Southern Bank Security Center
Your security is our top priority and we want to help you stop fraud before it happens.
Always remember – USB representatives will never use phone calls, text messages or emails to ask for your account number, Social Security number, password, or PIN or to ask you to update or verify that information. When in doubt about any suspicious contacts, always call us at
352-669-2121
to verify.
---
Protect Yourself
---
Items
Results

Update your contact information

(mobile phone)

We want to contact you quickly if we see something suspicious on your account.

Create strong passwords

Have a different password for all your accounts and make a system to change them periodically.
Watch your mailbox

Remove mail from your mailbox promptly and consider getting e-statements and using online bill pay to lessen the chance of account information being stolen. Deposit your outgoing mail with the Post Office.  Also, be aware if you are not receiving mail – someone might have completed a change of address form for you.
Shred it

Buy a small shredder and make sure no one can complete a credit card offer found in your trash. Shred all old documents that have personal information on them.
Be social, but not too much

Be cautious of how much personal information you share on social media.  Games that asks a series of personal questions, or preferences can be clues to your online passwords and used against you.
Shop with a lock

If you're shopping online, be sure the address begins with https. The "S" tells you the site is secure and don't forget to look for the little lock icon in the browser before you enter any payment information.
Protect your devices

Keep software and operating systems up to date on all your devices including your phone. Install antivirus and anti-malware and on your computers and tablets.
Secure yourself

Keep personal information locked away from someone who may be in your home. Make sure your home WiFi is password protected and never bank on public WiFi like at the coffee shop.
Check your credit report annually

You can obtain a free credit report once a year from each of the credit reporting agencies online at www.annualcreditreport.com.  Check for accounts you have never opened and activity on accounts you have not used in a while.
Get help

Sign up for account alerts from USB and from your credit card companies.
---
Know the Red Flags
The most common types of scams will target you through fake emails, text messages, voice calls, letters or even someone who shows up at your front door unexpectedly. No matter which technique the scammer uses, you may be:
Instructed to not trust USB, or to respond to questions in untruthful ways
Pressured to send money
Threatened with law enforcement action
Told to purchase gift cards as a form of payment
Asked to cash a check for a stranger or send money via wire transfer or Zelle®
Asked to deposit a check that overpays for something you're selling, then send the difference elsewhere
Told you won a lottery that you never entered
If it sounds too good to be true – it probably is
If you provide your information or money to a scammer, there is often little we can do to help get your money back — which is why knowing about (and defending against) scams is so important.
---
What to do if you are a victim
File a report with the police and keep a copy for your records in case you need proof of the crime later.
Contact your credit card company and your financial institution and close your accounts.
Call the three major credit bureaus to tell them your identity has been stolen. Request that a fraud alert be placed on your file and that no new credit be granted without your approval. 
Call the Social Security Fraud Hotline: 800-269-0271
Social Security Administration
SSA Fraud Hotline
P.O. Box 17785
Baltimore, MD 21235
Email: oig.hotline@ssa.gov
Keep a record of your actions
Keep a file of documents related to the identity theft. You will want to include documents such as disputed bills, credit reports, police reports, and any correspondence.
Maintain a record of your telephone conversations with the persons and agencies you contact for assistance. Be sure to record the date and time of the call, the name and title of the person you spoke with, and the things you discussed.
Follow up all telephone conversations in writing and send these letters certified with return receipts requested; maintain copies of these written correspondences for your file.
Maintain copies of any written correspondence you exchange related to the identity theft.
Keep original documents for your file; only mail copies.
---
Common Scams & Crimes
The Grandparents Scam
You will receive a phone call from someone who calls you grandma or grandpa. You might respond, "Billy, is that you?" whereby the caller pretends to be Billy and be panicked, in trouble and need money right away.
You should be calm and ask for a number to call back. Then try to call Billy or his parents directly to confirm the situation. The Federal Trade Commission offers more guidance.
The Lottery Scam
You receive a letter or email saying you have won – usually in another country. In order to claim your winnings, you have to send money for the taxes or "release" of the funds. Or you might receive a check for more than your winnings and are asked to send the extra money back. Once your money is gone, no winnings come and the check you deposited is bad, so the entire amount is taken out of your account.
If you have not played a lottery, you did not win.
https://www.consumer.ftc.gov/blog/2020/08/youve-won-now-pay-us-always-scam
Tech Support Scam
You are called by someone claiming to be from Microsoft or a computer software company. They claim to have detected malware on your computer and offer to help and request payment. Or you give them access to your computer where they then actually load the malware to get your online passwords. Never give your IP address or access to anyone other than your trusted computer repair shop.
Utility Company
Businesses are often targeted by someone calling saying they are from the utility company. They claim the account is past due and service is about to be cut. They ask for credit card payment, funds to be wired or gift cards to be mailed. Hang up and call your utility company to confirm the scam.
Skimming
Skimming is a type of fraud involving using a skimmer, a card reader that can be disguised as part of an ATM. The skimmer collects card numbers and PIN codes, which can then be used to create counterfeit cards. When a skimmer is attached to an ATM, it scans and stores your card information and PIN from the keypad when you slide your card into the counterfeit reader. This makes skimmers particularly dangerous compared to other forms of card compromise because the collected data can be used to make ATM cash withdrawals.
To check for skimmers, observe the PIN keypad and card insert slot of an ATM before using it. Look for tape or sticky glue residue, bulkiness on the card insert area or keypad, anything hanging from the ATM, and loose-fitting attachments on the card slot or keypad. If you suspect an ATM has a skimming device, notify the branch immediately. If outside of regular business hours, contact the police to report this activity.
If you have been skimmed, review your transaction history frequently to catch any unauthorized transactions early and minimize losses or inconveniences.
---
How We Protect You
We train and test employees on privacy and protecting customers' information.
We require employees to sign a privacy agreement when employed.
We lock customer files at night.
We utilize a professional shredding company for discarded personal information.
We have the ability to encrypt emails that contain sensitive information.
We have a firewall from our network provider as well as our own in house firewall.
We have an Intrusion Detection System that is monitored 24 hours a day for any kind of anomaly.
We require three levels of passwords to access our customer database.
We employ an outside agency to test our information security by performing hack tests from both outside and inside our organization.
We use multi-factor authentication for online banking.
---
Become a Fraud Fighter
United Southern Bank is committed to protecting your money by bringing you the latest in fraud fighting measures. But we can't do it alone – here are some features we bring to you to help protect your money and not let the fraudsters win
Use Fraud Text Messaging
– get real-time text alerts to approve or deny questionable debit card activity. Make sure we have your mobile number.
Sign up for e-Statements – don't risk your statement being stolen in the mail.

Set up a Secret Word for your USB accounts -- secret words are never part of the data in card breaches!

Monitor activity on your accounts regularly. Fraudsters are becoming savvier at avoiding detection of fraud monitoring programs by following transaction spending patterns that are similar to cardholders as well as by using less popular merchants that may not be monitored as heavily.

Ensure United Southern Bank has current cell phone number to reach you in case of suspect activity on your account.

When shopping online, do not store your login credentials or your debit card information on websites.

Ensure your login credentials (user name and passwords) for your computer, online banking, smart phones, web sites or any system where you log in has secure, complex passwords that are difficult to guess (ex: minimum of 9 characters long using a combination of upper- and lower-case letters, number and characters).

Update passwords for web sites regularly to ensure continued protection.

Be cautious of accessing personal information and of purchasing online if on an unsecured or public WiFi network. Never do your banking on public WiFi.

Ensure that personal computer and smart phone protections are kept current (ex: firewalls, antivirus software, etc.)

Be aware of current fraud trends related to social engineering (ex: phishing) and social networking site
---
Identity Theft Prevention
Video Tutorial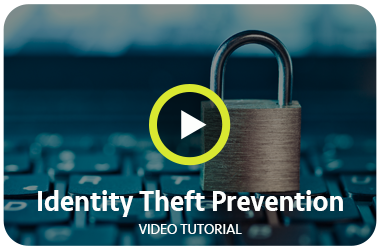 How can we help?
United Southern Bank is ready to serve you in many different ways. USB has state of the art technology with the power for you to bank anywhere, any time.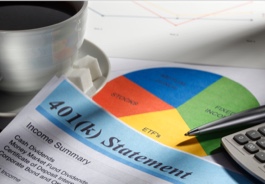 Need help rolling over your 401(k), or want to learn the benefits? We can help!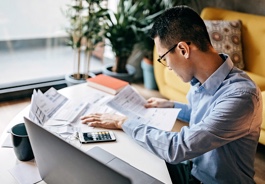 Explore our calculators to get an idea of what you can afford and what your payment would be before committing.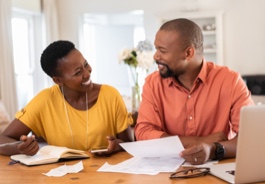 We have broad investment expertise in managing diversified portfolios and recommending direct investments, where appropriate.