A Partnership to Manage Growth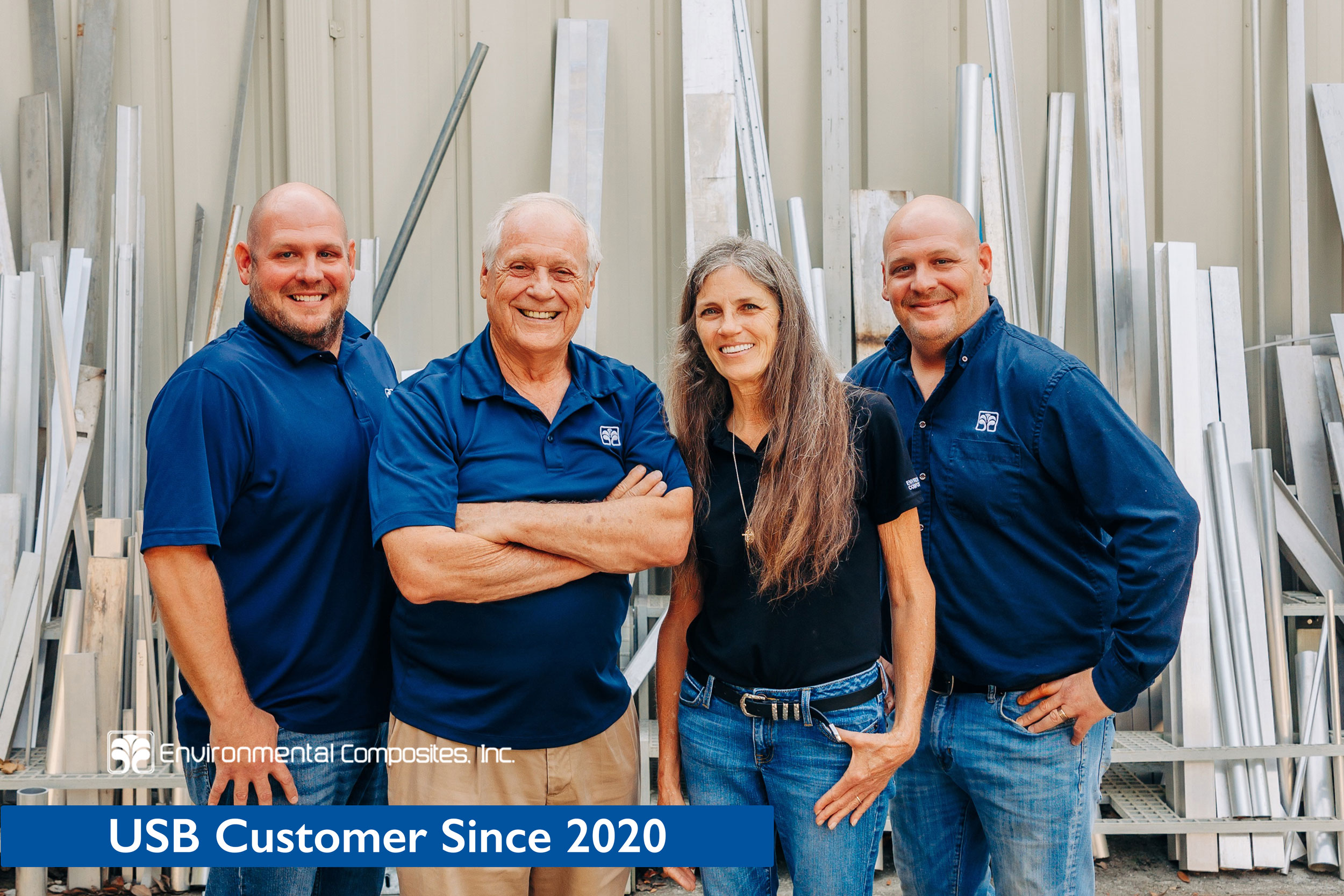 Kevin McAuliffe, CEO Chet Simmons, President Mary Boston, and Chris McAuliffe
We are entering our 35th year in business here in beautiful Lake County, Florida. We are proud to serve thousands of customers throughout the whole state of Florida, and we accomplished that by building relationships as strong as our products. 
That's why we work with USB. Our relationship with Commercial Lender, Tom Popieski, has been such a pleasure. He has helped us along the way, going the extra mile when the "big banks" wouldn't give an inch. That's the difference we've experienced with community banking. 
We grow with our customers, and we have thousands throughout the state of Florida. Our growth has been steady, but in the last two years it has accelerated. While we've developed the skills, abilities, knowledge and financial capabilities to accelerate growth in a diversified manner, we needed a banking partner who could help us manage our growth. 
This year, our projected growth is expected to be in the ballpark of 20-25%. We feel secure because we have the support of USB. Our line of credit and our working relationship with our lender allows us to focus on our operations and plan for the future without the usual stress. We look forward to many more years in business and in partnership with USB!
Is your business in need of a creative lending solution?
Contact a Commercial Lender today!