About Andre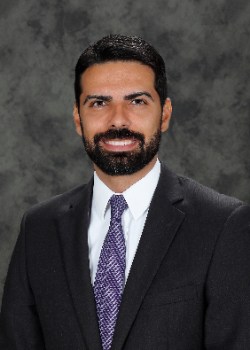 Mr. Nacaxe is a graduate of Boston University, with a dual degree in Economics and International Relations.  In 2011, he graduated from Cannon Trust School and received the Certified Trust and Financial Advisor (CTFA) designation. Mr. Nacaxe acquired a Master's in Business Administration from the University of Central Florida in 2019.
Mr. Nacaxe's Trust and Investment management career started fifteen years ago while working for an Illinois community bank similar to United Southern Bank. For the past five years he was a partner of a boutique trust company headquartered in St. Petersburg.
Mr. Nacaxe is a father of two young children and has been married for the past 12 years. Mr. Nacaxe and his family believe in supporting our local community. He has been a Rotarian for the past 6 years, served on the Sumter Chamber of Commerce board, and House of Hope in Wildwood. Currently, he is the chair of the UF The Villages Regional Hospital Foundation.